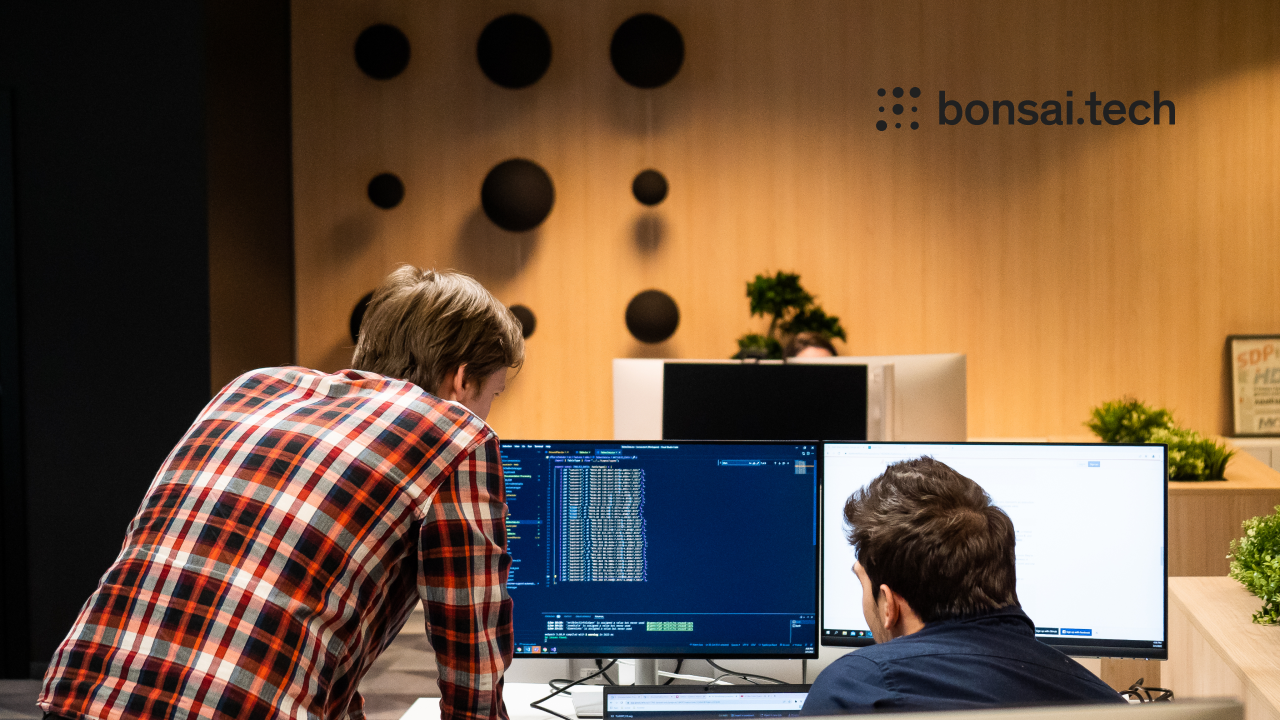 Who we are
Hi there, we are bonsai.tech, a young crew of witty and skilled people who aren't afraid to embrace clients' game-changing mindsets and hand over new AI-based solutions. 😃
Founded in 2017 as part of the Span group, it has been our mission to let AI learn from people, augmenting their abilities in everyday work. We believe in creating a world without boring jobs, and you?
As a Junior .NET/C# developer, you will work in a small and agile team using various tools and the newest technology. You will participate in a variety of development projects and help plan, execute and upgrade our software.
Responsibilities
Develop web applications with .NET Core (C#), ASP.NET Core
Create chatbot solutions using .NET Core (C#) on top of Microsoft Bot Framework
Provide upgrades and fixes to our existing solutions
Skills and experience required
Bachelor's degree in Computer Engineering or similar degree
Knowledge of C#, .NET, .NET Core
Experience working with SQL databases
Ability and will to learn new software and technologies quickly
Ability to follow instructions and work in a team environment
Good coding, debugging, and problem-solving skills
Committed to testing, best practices, and documentation
Knowledge of version control (Git)
Nice-To-Haves
Experience building, deploying and maintaining web services using .NET
Past projects included web apps with Windows/Azure AD authentication
Successful outcomes addressing the performance of server-side code 
Familiarity with Azure or any other cloud platform in a production environment 
Experience using Azure DevOps for code versioning, building CI pipelines and/or automated testing
Fluent in written and spoken English and Croatian
Tools you will use
Azure cloud services
Internet Information Services (IIS)
What's in it for you
Flexible working hours
Option to work remotely
Transport allowance
Minimum 25 vacation days
3rd pillar pension fund
Medical check-up every two years
Co-financed Multisport membership
Educational budget
A culture that recognizes quality work and rewards accordingly
No legacy projects
Monthly 1:1 meetings with your Team Lead
Bonus for successful recommendations for our open vacancies
Company events and celebrations, as well as team buildings
Freedom to experiment with new technologies
and more!
By working on versatile and innovative AI projects and with the help of your team, you will upgrade both your skillset and knowledge in no time. And if you have ideas for implementing new solutions or just want to try something new, it's not a problem - we're open to expanding our horizons and our tech stack.
When you're ready, click the Apply button below – even if you don't check every single box. We are looking forward to meeting you! 😊