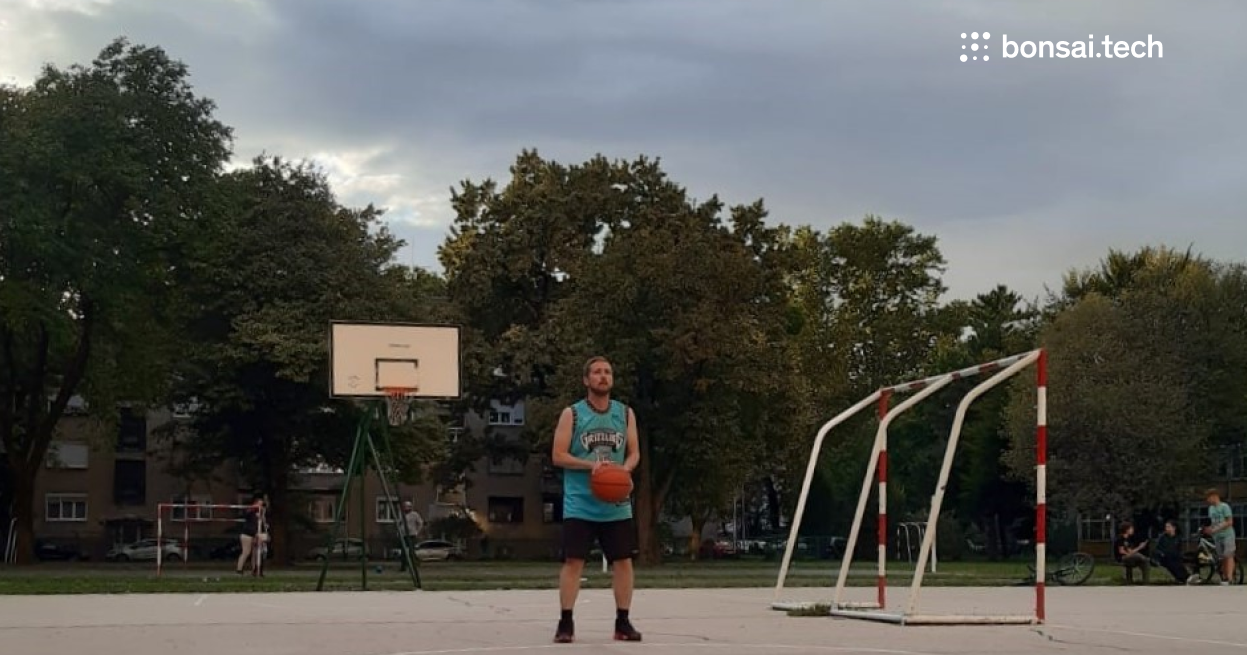 Meet Martin, a dot that joined our team a few months ago. Without him, we probably wouldn't have weekly basketball matches. Perhaps you ask yourself how Martin is doing. He is doing great – currently resting and healing his ankle. We give you one chance to guess how he injured it.
However, his occasional misfortune doesn't stop him from cheering us up with fun facts that no one in our office knew. For instance, he is a go-to person if you wonder in which century the name Slaven originated, or how to say "A boy is eating a sandwich" in Swedish.
We are happy Martin has chosen us as his next employer. And this blog post will reveal if the happiness is mutual.
The court is yours, Martin!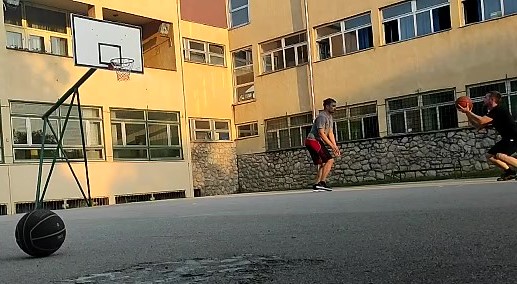 1 - Let's start with this simple question. If you met yourself at the basketball match, how would you describe the guy?
As a guy who doesn't look like he has the prerequisites to play basketball but enjoys the game very much and is dedicated to every single match.
2 - Did you hear about bonsai.tech before you applied for the job?
Yes, I heard about it from a friend who knew about the company. He told me about the core business and some basic information, which was enough to get me researching. I found the company's webpage and applied via contact form with an open job application.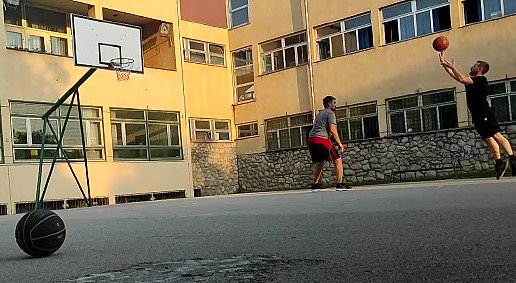 3 - So tell us, why did you want to work here?
I wanted to work in bonsai.tech because it is a growing company with a serious business plan and a strong background. So, it's not too small that you must do everything and hit the ground running, but it also isn't a big tech enterprise where you'd be just another cog in the system. Besides, the amount of starting capital and the history of the maternal company (Span) spoke for themselves. Also, the room for growth is vast, both for employees as well as the company itself.
I also enjoyed the honest and transparent approach during the interview process. My new bosses seemed (and later proved) to be cool guys who know what they're doing.
4 - You have been with us for some time. How do you feel about bonsai.tech now?
After almost four months at bonsai.tech, I feel just great! My expectations have been met or often even exceeded. Friendly and vibrant office atmosphere, a lot to learn every day, exciting and meaningful work projects... I am really grateful to be a part of such a team.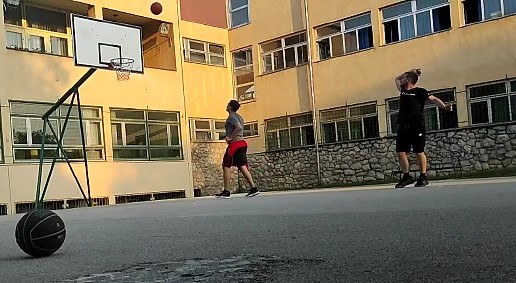 5 - Could you share one Bonsai moment that left the most significant impact on you?
It's kind of hard to say since it hasn't been two months yet, but I would like to thank team colleagues Sana and Pablo for their patience and guidance. Also, a shoutout to Tina, a booth-mate whose joy and optimism are contagious.
6 - Personally, what is the biggest advantage of working at bonsai.tech?
There are actually three:
Possibilities to grow professionally and personally
Good office location (also work from home option)
Where else can you find the crew for an after-work 3v3 basketball match?! :D
7 - Final thoughts?
I am genuinely thankful for the opportunity to work here and am looking to justify the trust shown. In our mutual endeavors, I wish us long and fruitful cooperation. Looking forward to shaping the future with great teammates.