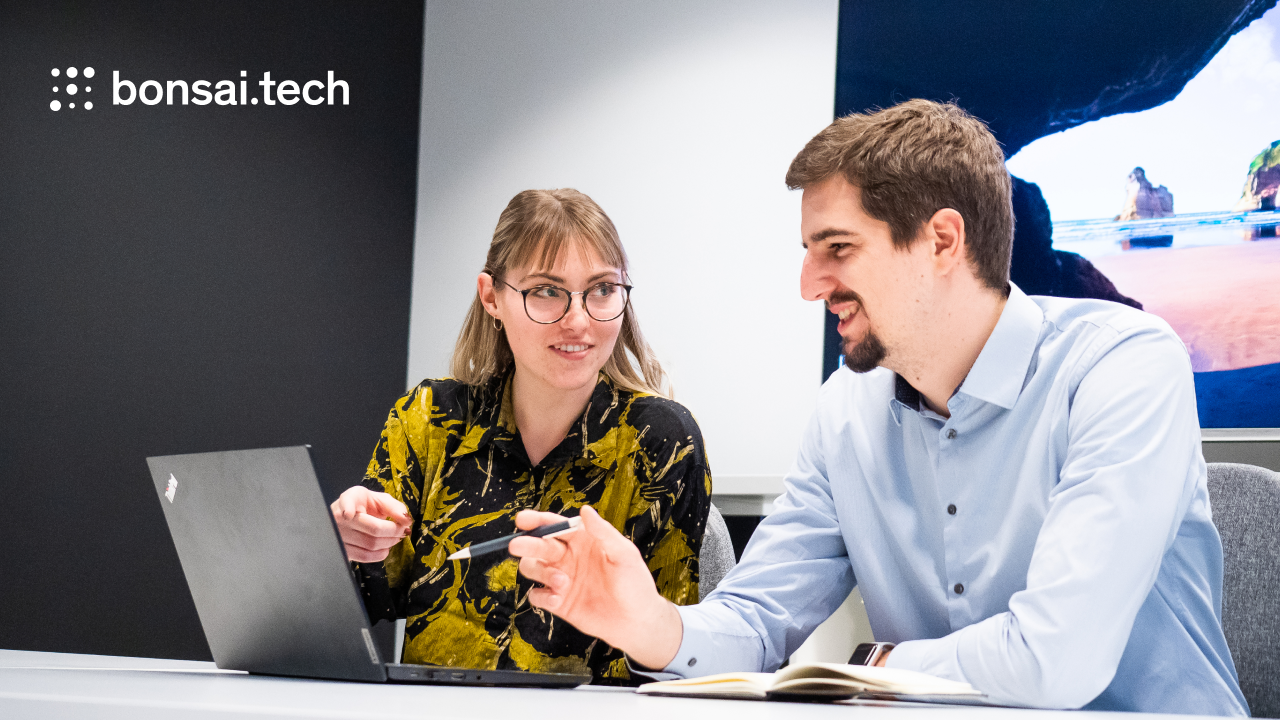 Who we are
Hi there, we are bonsai.tech, a young crew of witty and skilled people who aren't afraid to embrace clients' game-changing mindsets and hand over new AI-based solutions. 😃
BonsAI d.o.o. was founded in 2017 as part of the Span group. Our mission is to let AI learn from people, augmenting their abilities in everyday work. We believe in creating a world without boring jobs, and you?
As a Business Analyst, you will work on automation projects (including chatbots, RPA, analytics, machine learning and custom development projects), defining and structuring customer requirements and scope.
You will be a part of an independent Project Management Team and will be assigned to individual projects.
Responsibilities
Collecting, analyzing, and structuring client needs and requirements
Collecting, analyzing, evaluating, and reporting data to identify new business opportunities and increase the company's profitability
Ensuring that data is managed, usable, accessible, and protected
Defining project scope and timeline
Attending and running discovery workshops, business analysis meetings
Completing ad-hoc analysis requests and tracking trends/anomalies across our business
Communicating with the client directly
Creating functional and technical specifications and other project documentation
Helping design solutions by giving constructive feedback from the customer's point of view
Skills and Experience Required
Ability to understand the business needs and requirements
Ability to run and participate in meetings and client-facing activities
Some familiarity with technical concepts such as APIs, Client-server, BI, SQL and Cloud technologies
BS in Computer Science or related field
Organizational skills, thoroughness
Fluency in in both written and spoken English and Croatian (the job requires a lot of face to face with clients)
Possibility to work on-site (Croatia/Slovenia)
Nice-to-haves
Experience working as a Business Analyst
Experience using PM/BA tools
Experience working in IT industry
Experience in IT sales or in a technical sales role (making proposals, attending sales meetings)
Technical background
What's in it for you?
Flexible working hours
An opportunity to work on innovative AI projects with friendly and dedicated individuals
A chance to experiment with new technologies
No legacy
Educational budget
Healthy work-life balance
3rd pillar pension fund
A culture that recognizes and rewards quality work and continuous improvement
Company events and celebrations, as well as team buildings
Generous vacation and paid leave policy
Co-financed Multisport membership
Transport allowance
and more!
By working on versatile projects and with the help of your team, you will upgrade both your skillset and knowledge in no time. And if you prefer an occasional WFH situation, it's not a problem! However, we'll probably miss having you here.
You can find out more about our benefits and what it's like working here on our careers page.
When you're ready, click the Apply button below. We are looking forward to meeting you! 😊